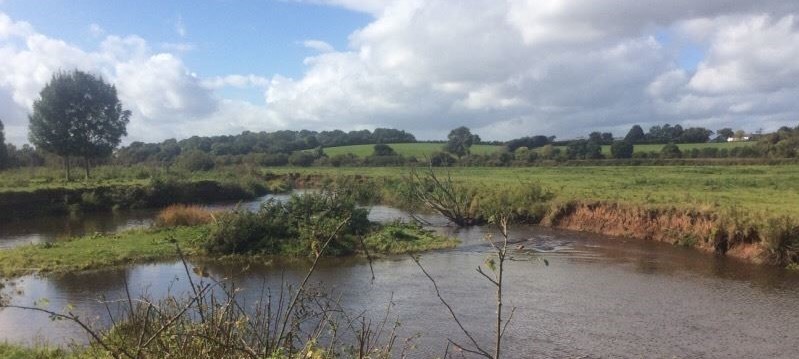 Welcome
Welcome to the Connecting the Culm Mapping website. We have created an interactive map interactive map that contains data and information with the aim of improving resilience of Culm catchment to the impacts of climate change. Information was co-created and based on catchment walkovers, partner engagement, and a new broadscale whole catchment model. The mapping includes some Potential Areas for Improved Resilience (PAIRs) that were co-developed with a range of partners and then represented in the new model. If you wish to make suggestions you can also obtain a login that allows you to edit the map interactively based on local knowledge. For more information on the project please see also the Blackdown Hills AONB website.

The interactive map has a range of layers that can be overlaid to help understand improving resilience:
Contextual and Walkover Data
This information is based on catchment walkover surveys by geomorphological experts and identifies modifications to the river, geomorphological features and system pressures. These can help us understand where natural processes could be curtailed or enhanced in their capacity to improve flood or drought resilience.
The catalogue is maintained by JBA Consulting.
Potential Areas for Improved Resilience (PAIRs)
The PAIRS were initially based on the national maps of potential areas for working with natural processes developed by the Environment Agency to help identify areas where different types of potential river and catchment management approaches have the potential to help reduce flood risk by working with nature. These maps were then refined based on partner engagement, use of the new broadscale model to understand potential adaptation pathways and expert knowledge. The original Environment Agency data is based on Defra, Environment Agency and Natural Resources Wales research published here.
Risk Data and the Culm Whole Catchment Model
The maps enable you to overlay a range of risk data including the Environment Agency Flood Maps and the historical flood map. Some outputs from the new whole catchment flood model and how predicted flooding compares with the largest event on record (November 2012) can be overlaid. The Model Result Menu allows you to compare the flooding with and without the prioritised PAIRs.
The areas shown on the map are based on national data sets and models, so they should not be relied on for detailed planning, but they give an indication of the types of land management measures that could be considered.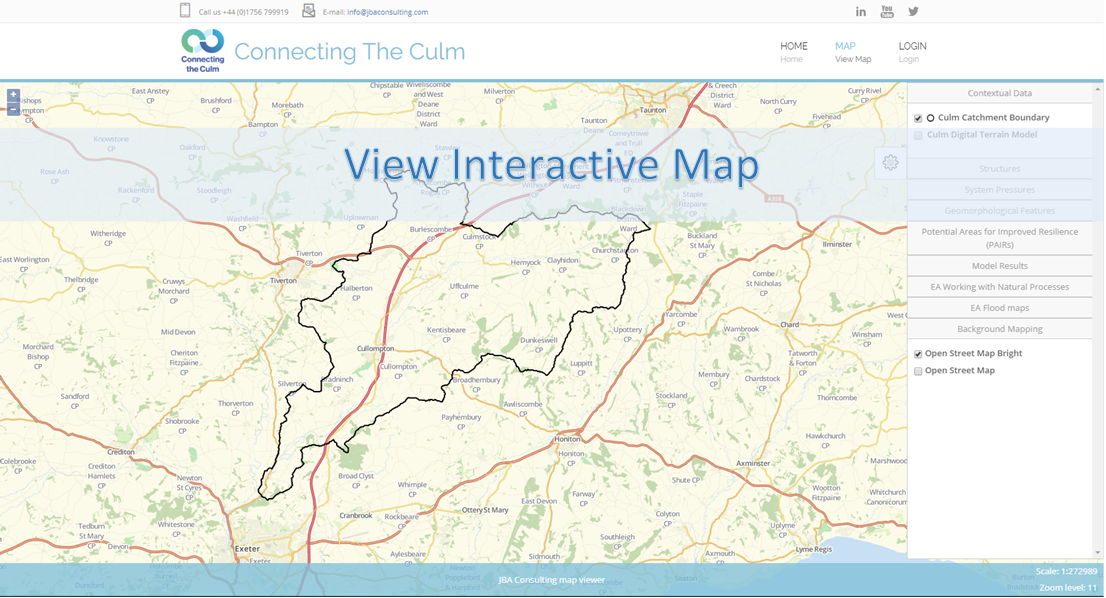 About the maps
The maps are provided as a research resource and we cannot make definitive statements about the accuracy of the information they contain. In particular, we know that some of the information could go out of date, or that there may be relevant data points we are not aware of.
Privacy Policy
Read our Privacy Policy If you have a login for the site, our Privacy Policy sets out how we handle your personal data. You do not need a login to view the data. Logins are created by website administrators.